Since moving here I have curated a new love. Macaroons. They come in pastels and earth tones in many many flavors. So far I have been to 4 different places in Manhattan that make these delectable treats.
Dean & Deluca
La Maison du Macaron
Bouchon Bakery
Macaron Parlour (at a street fair and online)
While all were delicious there are a few notable differences… Bouchon Bakery had macaroons the size of your hand practically, served chilled they melt rather fast and are fragile .. I got a box of 12 and ate them in two days time.. yikes. Dean & Deluca has the more typical oreo cookie sized macaroons and they are tasty, my favorite combo so far being chocolate and lemon ate in tandem with a coffee… While Macaron Parlour is run by a cute couple and you can order online, so far they have had my favorite flavor.. Bacon and Maple! with real bits of bacon. Amazing.. I am going to order a batch from them soon. However today I stumbled upon (serendipity!)  La Maison du Macaron, which was quite lovely in that if you choose to stay and lounge on their comfy couches or chairs they serve everything on a silver platter. Also they actually have places to sit which is few and far between in Nyc due to space and the ever progressive movement of New Yorkers (and I suspect not encouraging lounging gets more people in and out of the door which equals more $$$) At this quaint French cafe they have 50 flavors of macarons and as I've read an excellent almond croissant, I shall have to try that next time… they serve Lavazza coffee and its quite a nice presentation overall…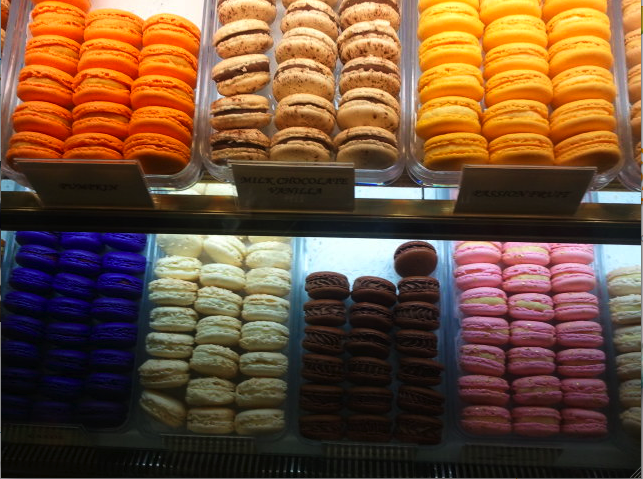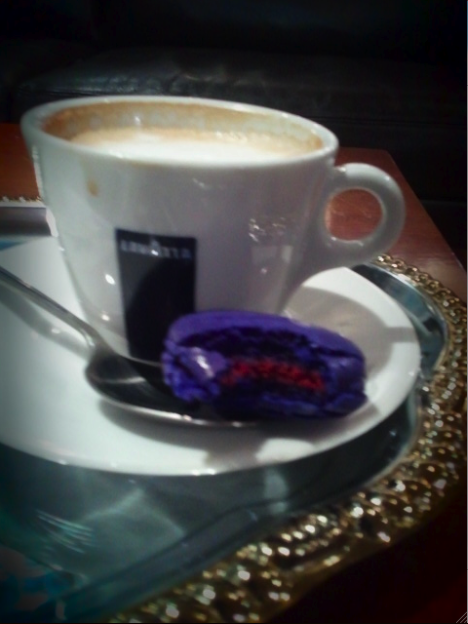 I recommend a stop in if you ever find yourself in the Chelsea/Flat Iron area…..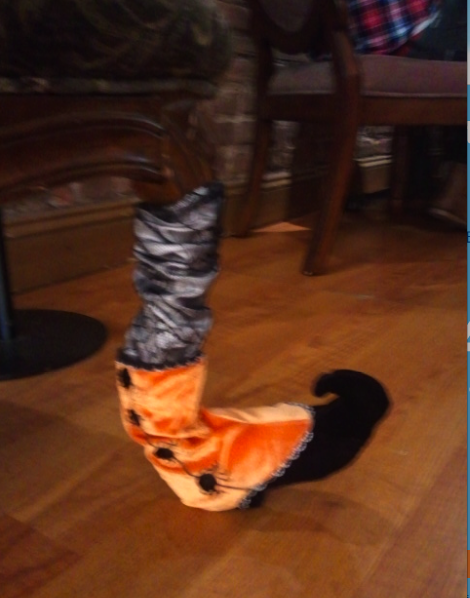 Heres a new take on the claw foot bench for Halloween… ha.
Here is a video for Macaron Parlour:
[youtube=http://www.youtube.com/watch?v=fHVBoY0_tk8]
[youtube=http://www.youtube.com/watch?v=GeQGxJWGbb8]
A little French song to get you into the mood.